Awana Vantage: Relational Discipleship
On April 22nd, I had the privilege to live-blog and tweet for the Awana Clubs Vantage Conference. I was joined by "Commander Bill"(Bill Gunter), Jackie & Stephana Bledsoe, Matt Guevara, Pat Schwenk & Ruth Schwenk.
El 22 de abril, tuve el privilegio de vivir-blog y pío de la Conferencia Vantage clubes Awana. Me unieron 'comandante Bill' (Bill Gunter), Jackie Stephana Bledsoe, Matt Guevara, Pat Schwenk Ruth Schwenk.
"The Vantage Conference is a community gathering of Awana, children and youth ministry leaders and volunteers who care deeply about reaching and discipling children and youth with the Gospel.
'La Conferencia Vantage es una reunión de la comunidad de Awana, niños y líderes de ministerios juveniles y voluntarios que se preocupan profundamente por alcanzar y discipular a niños y jóvenes con el Evangelio.
This year Vantage is all about the Great Connection, which is why we're calling it "Connected". The Great Connection is what happens when ministries focus on being highly relational as well as highly biblical, that instance when biblical truth becomes illuminated in amazing meaningful relationships. In other words, it's the process and practice of discipleship. This Great Connection is what makes our ministries fruitful and allows us to create lifelong followers of Jesus."
Este año Vantage es todo acerca de la gran conexión, que es por lo que estamos llamando 'Conectado'. La gran conexión es lo que sucede cuando se centran en los ministerios de ser altamente relacional, así como altamente bíblica, esa instancia cuando la verdad bíblica se ilumina en relaciones significativas sorprendentes. En otras palabras, es el proceso y la práctica del discipulado. Este gran conexión es lo que hace que nuestros ministerios fructíferos y nos permite crear seguidores de toda la vida de Jesús '.
If you'd like to review our day at the conference, you can connect to my live blog here–> Awana Vantage(Live Blog Friday, April 22nd).  You can also connect with the Awana Clubs International Live Blog of the event here –> Awana Vantage Conference 2016 with Ian Philpot.
Si desea revisar nuestros días en la conferencia, se puede conectar a mi blog en vivo aquí -> Awana Vantage (Live Blog viernes por, de abril de 22ª). También puede conectar con el Awana Clubs Internacional blog en directo del evento aquí -> Awana Conferencia Vantage 2016 con Ian Philpot.
The day was broken down into four sessions which were packed with amazing speakers and  worship music led by the very talented singer/songwriter Tony Sorrentino.
El día se divide en cuatro sesiones que se embaló con altavoces increíbles y música de adoración dirigidos por el muy talentoso cantante / compositor de Tony Sorrentino.
Not only was there large attendance at the conference held at the Awana Headquarters,
No sólo hubo gran asistencia a la conferencia que se celebró en la sede de Awana,
but the conference was also being live streamed from over a 100 places in 47 states and multiple countries including New Zealand and Germany!
pero la conferencia fue también siendo transmitido en directo a partir de más de 100 lugares en 47 estados y varios países, incluyendo Nueva Zelanda y Alemania!
My takeaway from this conference reinforced what I already held dear, and that is that lives are impacted by relationships. I'm sure that there is a place for "tract-droppers."  I'm sure that those methods of evangelism may have been transformational and pivotal in someone's life.  It wasn't for me.
Mi comida para llevar de esta Conferencia reforzó lo que ya tenían en gran estima, y es que las vidas se ven afectadas por las relaciones. Estoy seguro de que hay un lugar de 'tracto cuentagotas. Estoy seguro de que esos métodos de evangelización pueden haber sido transformacional y fundamental en la vida de alguien. No era para mí.
Though many swear by door-to-door evangelism, or standing on a street corner and sharing the gospel with everyone that walks by;  I personally have never felt comfortable with that type of evangelism.  Yes, yes, I've heard it before– "You need to step out of your comfort zone, it's not about your comfort, it's about sharing Jesus and His gospel."   But for me, I was seeing God changing lives via relationships!
Aunque muchos juran por el evangelismo de puerta a puerta, o de pie en una esquina de la calle y conocer el Evangelio a todo el mundo que pasa por; Yo personalmente nunca he sentido cómodo con ese tipo de evangelismo. Sí, sí, he oído que antes– 'Tienes que salir de su zona de confort, no se trata de su comodidad, se trata de compartir a Jesús y su Evangelio.' Pero para mí, que estaba viendo a Dios cambiar vidas a través de las relaciones!
So, as Dan Lovaglia, Josh Griffin, Ed Stetzer, Sean McDowell, and many others shared with us regarding Relational Discipling/ Ministries I found myself nodding my head and saying, "Amen!"
Así que, como Dan Lovaglia, Josh Griffin, Ed Stetzer, Sean McDowell, y muchos otros compartido con nosotros con respecto a relacionales DISCIPULANDO / Ministerios me encontré asintiendo con la cabeza y diciendo: '¡Amén!'
And, when Sean McDowell began speaking about many Second Generation Christians do not know exactly what they believe or why; it resonated.
Y, cuando Sean McDowell comenzó a hablar acerca de muchos cristianos de segunda generación no saben exactamente lo que creen o por qué; resonó.
Unlike many of the youth I work with in my Awana Trek (small group) bible studies, I was not raised in a God-fearing, bible believing home. I was 19 years old when I came to Christ.
A diferencia de muchos de los jóvenes que trabajo en mis estudios bíblicos Awana Trek (pequeño grupo), No me crié en un temeroso de Dios, creencia de la biblia casa. Tenía 19 años cuando llegué a Cristo.
In my small group bible study, we start every year with me telling them that it is my goal, that before they leave TREK, they at least be on their way to knowing what they believe and why they believe it.  Because if someone were to ask them why they were a Christian, " I was just always raised in a Christian home" is the wrong answer!
En mi grupo de estudio bíblico, comenzamos cada año conmigo diciéndoles que es mi objetivo, que antes de salir de TREK, que sean al menos en su forma de saber lo que creen y por qué lo creen. Porque si alguien fuera a preguntarles qué estaban cristiano, 'acabo siempre fui criado en un hogar cristiano' es la respuesta equivocada!
---
In your hearts, set apart Christ as Lord. Always be prepared to give an answer to everyone who asks you to give the reason for the hope that you have. But do this with gentleness and respectt.
Más bien, honren en su corazón a Cristo como Señor. Estén siempre preparados para responder a todo el que les pida razón de la esperanza que hay en ustedes.1 Pedro 3:15
---
In addition, you will find many Christians living a life separate…. now, don't get me wrong. We are to live in the world and not of it, as Jesus has said. BUT- Ed Stetzer said it perfectly when he said :
"It is NOT separation from sinners. It is separation from SIN."
Además, se pueden encontrar muchos cristianos que viven una vida separada …. Ahora, no me malinterpreten. Hemos de vivir en el mundo y no de él, como se ha dicho Jesús. PERO, Ed Stetzer dijo a la perfección cuando dijo:
---
---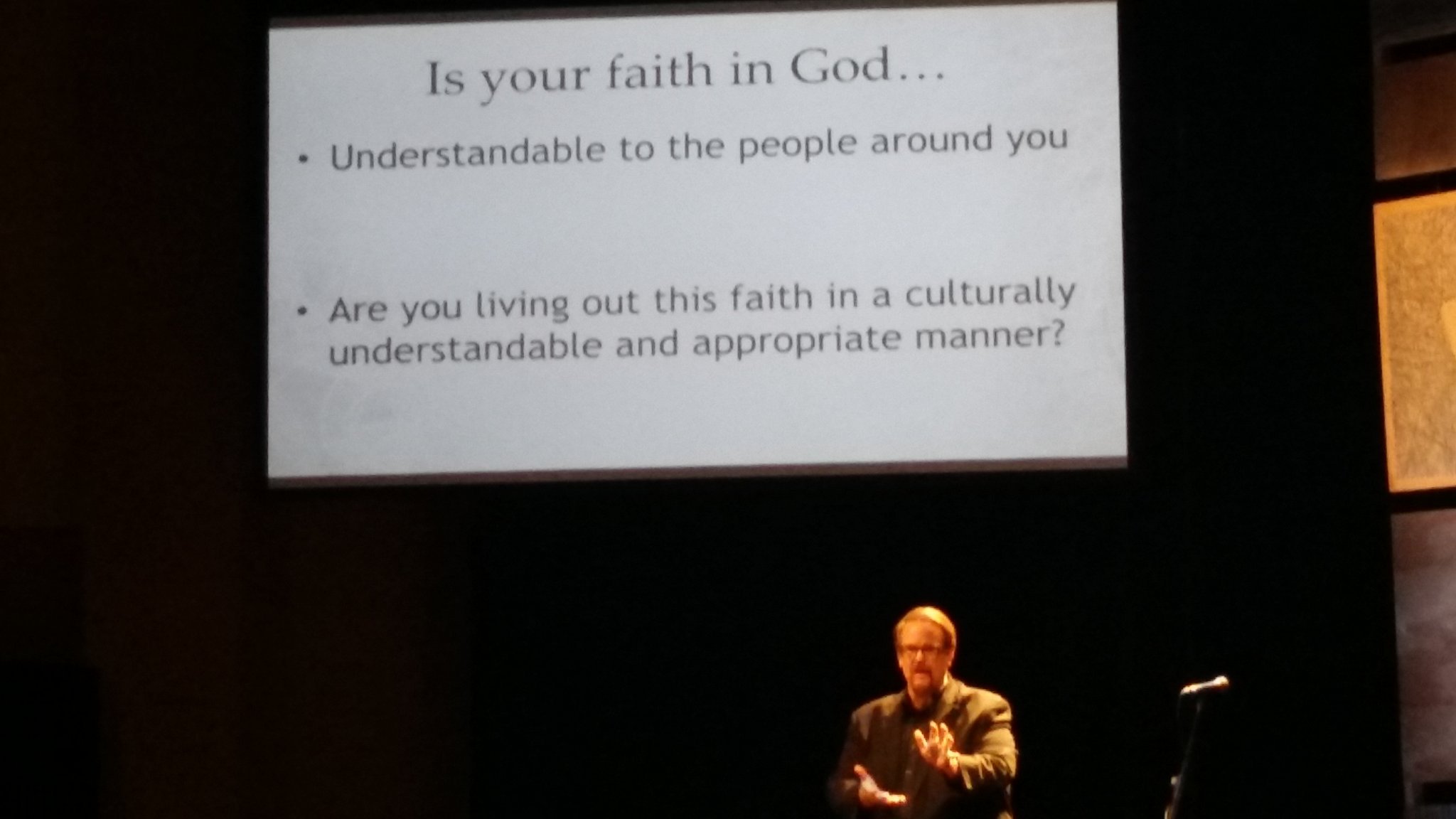 ---
The day continued with some fantastic speakers revealing information about the New TNT curriculum.  A curriculum that seeks to encourage growth through relationships and discipleship via small group  bible study similar to the TREK but geared to the age of the TNT clubbers.
El día continuó con algunos altavoces fantásticos que revelan información sobre el plan de estudios de Nueva TNT. Un plan de estudios que busca estimular el crecimiento a través de las relaciones y el discipulado a través de grupos de estudio bíblico similar a la caminata, pero adaptada a la edad de los clubbers TNT.
---
---
Cindy Craig brought two of her clubbers, Paige and Meredith (ages 10 &11) to help model and explain the differences in the new
TNT curriculum.
 Their church was one of the test churches this year for the new curriculum that rolls out next year.  The girls were asks what difference they see in how they "did club" last year versus how it was run this year with the new discipleship model.  One girl said "Well, this year a big thing is that I used to get really bored waiting for my turn to say verses.
Really
bored.  This year I never get bored and I learned a whole lot more with the small group time."
Cindy Craig llevó dos de sus clubbers, Paige y Meredith (10 11) para ayudar a las edades de modelo y explicar las diferencias en el nuevo plan de estudios de
TNT.
Su iglesia fue una de las iglesias de la prueba de este año para el nuevo plan de estudios que lanza el próximo año. Las chicas estaban pregunta qué diferencia que ven en la forma en que 'hicieron del club' el año pasado en comparación con la forma en que se llevó a cabo este año con el nuevo modelo de discipulado. Una niña dijo: 'Bueno, este año una gran cosa es que yo solía ser realmente aburrido esperando mi turno para decir versos. Realmente aburrido. Este año nunca se aburren y he aprendido mucho más con el tiempo en grupos pequeños '.
---
---
---
We were even introduced to the exciting new Journey curriculum that sounds like it is going to be amazing!
Here is a sneak peak from Josh Griffin :
¡Fuimos hasta presentados en el nuevo plan de estudios de Viaje emocionante que suena a ello va a ser asombroso!
Aquí está un pico sacar de Josh Griffin:
---
The bottom line is this:
---
And therein lies the crux of the conversation.  I feel as if I may need to write another post on this conference because I have yet to touch the tip of the iceberg.  This post, however, will serve as my  initial takeaway impression.  Join the conversation. Add your comments or questions below. I would love to hear your take on children's' ministry, discipleship,  or anything that may have sparked your interests from the accompanying
live blog feed
which I may not have covered in this post.
 Y allí está el quid de la conversación. Siento como si puedo tener que escribir otro poste en esta conferencia porque tengo que tocar aún la punta del iceberg. Este poste, sin embargo, servirá como mi inicial takeaway impresión. Unirse a la conversación. Añadir sus comentarios o preguntas a continuación. Me gustaría escuchar su opinión sobre los niños 'ministerio, el discipulado, o cualquier cosa que pueda haber provocado sus intereses desde el canal de blog de acompañamiento en vivo, que puede que no haya cubierto en este
post.